SAGA-Property version 2.11.0 has been released. You can see current version number of SAGA at the login page for your office.

v2.11.0
Many fixes and improvements have been added to make SAGA-Property more powerful and user friendly. Like always many of the improvements and additions are based on user requests.
It is very important for continous improvements to receive as many suggestions and comments as possible on items that can be improved.
That will make the system better and more user friendly. Please continue to send us any ideas and improvement suggestions you have.
The highlights of changes in past releases:
1. Agent commission distribution table. 2
   1.1. Commission Distribution table
2. Multiple languages support 2
   2.1. Setup language
   2.2. Default language
3. Property Contract document 2
   3.1. Commission Distribution autofill
4. Property export restriction. 2
5. Property Poster redesign. 2
1.

 
Agent commission distribution table
   Regarding to flexible business logic, Softverk provided editable agent commission distribution table. The table will assign commission rate compare with accumulate commission from previous performance of each agent.
1.1.  Commission Distribution Policy
       Calculation method had implemented, amount of commission will calculate from previous agent performance. After calculated from contract commission percentage.
 
       Commission policy table can be added step of commission distribution condition, each step can be adjust commission rate by accumulate commission of each sale representative.
2.

 
Multiple languages support
From now every property able to store information as multiple languages, of course the information will also publish to private web portal.
2.1.  Setup language
       Multiple language selectable from setting of SAGA, multiple language feature able to contain various of language storage.

       Added language will appear as flag in detail which able to add multiple language data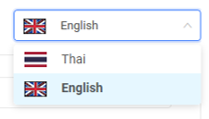 Purpose of multiple languages storage is for Publishing purpose so please keep in mind that translation of each language will be needed.
2.2.  Default language
       The default language will display as first language when information showed up. And be main language for send to 3rd party Portal when publish.

3.
 

Property Contract document

Changed in contract document page, commission will automatic calculate and pre-filled for each sale representative

3.1.  Commission Distribution autofill

       Commission always calculated from contract price and agreed commission percentage or fixed commission. Agent Commission Distribution will calculate from property commission, example. Property price set as 22,000,000, commission set as 3% of contract price, during negotiate phase contract conclude price as 20,000,000. Commission pool will calculate from 3% of 20,000,000, 600,000. Agent A who close this deal already earned accumulate commission for 650,000 refer to 1.1 table Agent A will be distributed 42% of commission pool, 42% of 600,000, 252,000.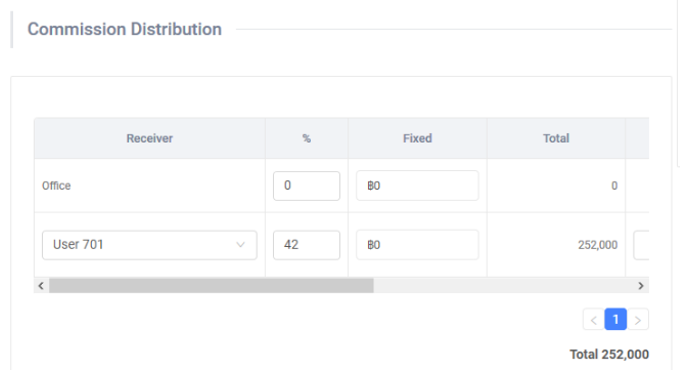 Commission autofill only distribution guideline adjusting to any variation is allowed.
4.
 

Property export restriction

Administrator role able to restrict agent authorities about export property and contact information.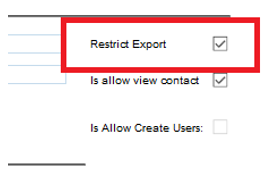 When user marked as "Restrict export" these feature option will not display to the user
Export contacts
Export enquiries
Export leads
Export properties
5.
 

Property Poster redesign

New design of property poster implemented.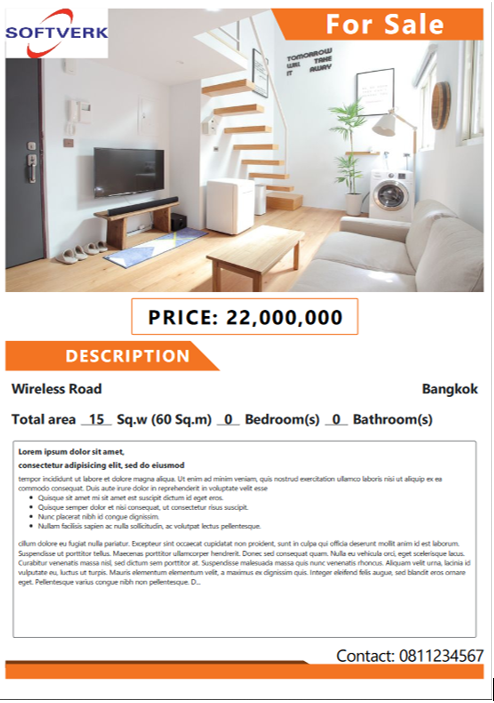 6.
 

Minor improvement

-        Floor level able to enter alphabet, e.g. 12A.

-        Fix export list in property list.

-        Change text editor in property description.

 

SAGA is under constant development and next release is already in progress.

If you have suggestions or comments on improvements and additions to SAGA Property, please send us email at This email address is being protected from spambots. You need JavaScript enabled to view it.

Best Regards,

SAGA Property Team