SAGA-Property version 2.20.0 has been released. You can see current version number of SAGA at the login page for your office.

v2.20.0
Many fixes and improvements have been added to make SAGA-Property more powerful and user friendly. Like always many of the improvements and additions are based on user requests.
It is very important for continous improvements to receive as many suggestions and comments as possible on items that can be improved.
That will make the system better and more user friendly. Please continue to send us any ideas and improvement suggestions you have.
The highlights of changes in past releases:
1.       Property project management
1.1.  Quick search
1.2.  Advance search
1.3.  Search result
1.4.  Pagination
1.5.  Dynamic column
2.1.  Project basic information
2.2.  Project unit type
2.3.  Matrix view
2.4.  Project navigation bar
1.

 
Property project management
Allow to manage project and display scale of properties which assigned into project.

Only Admin role allowed to access project page. Purpose of project is for assign property into project to ease of management.
1.1.  Quick search
Input field for search Project name from all projects

1.2.  Advance search
System able to filter projects base on assigned condition from advance search filter. Quick search will only search from Advance search filter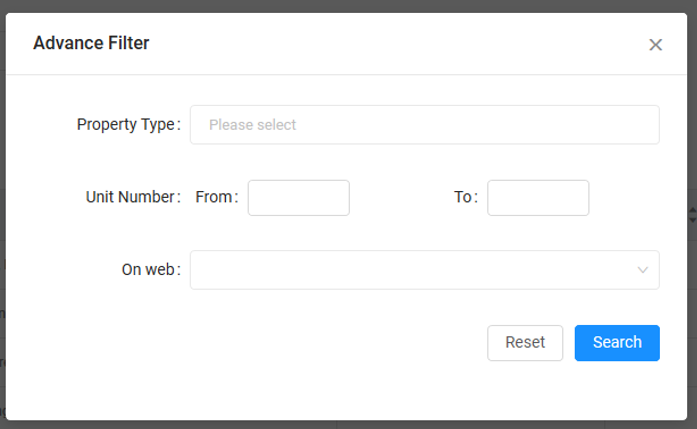 1.3.  Search result
The number will display total number of projects display in table

1.4.  Pagination
Projects will show specific number in each page. Pagination will help to navigate to every project in the list.

Item per page drop down will change number of displayed records to fit screen size. This drop down will automatically save to the machine so no need to re-select every time
1.5.  Dynamic column
Property list table able to sort by selected column by click to column header to sort ascending or descending.

2.

 
Project Detail
Store project information, name, location, type of infrastructure, facilities, etc.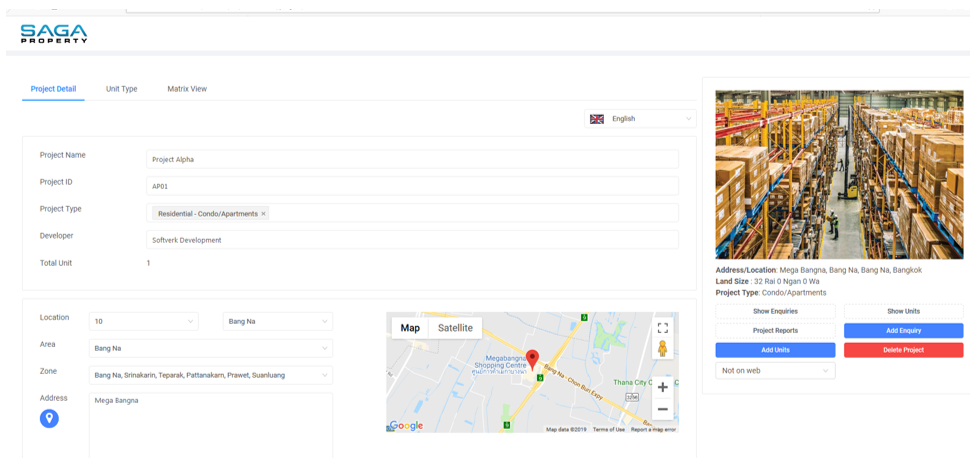 2.1.  Project basic information
General information of project. All text fields will have multiple languages function.

Project name
Project ID
Project type
Infrastructure - type of project
Developer name
Address
Facilities
Gallery
Project description
2.2.  Project unit type
Group all properties in project into unit type. The unit contain unit shared information in common.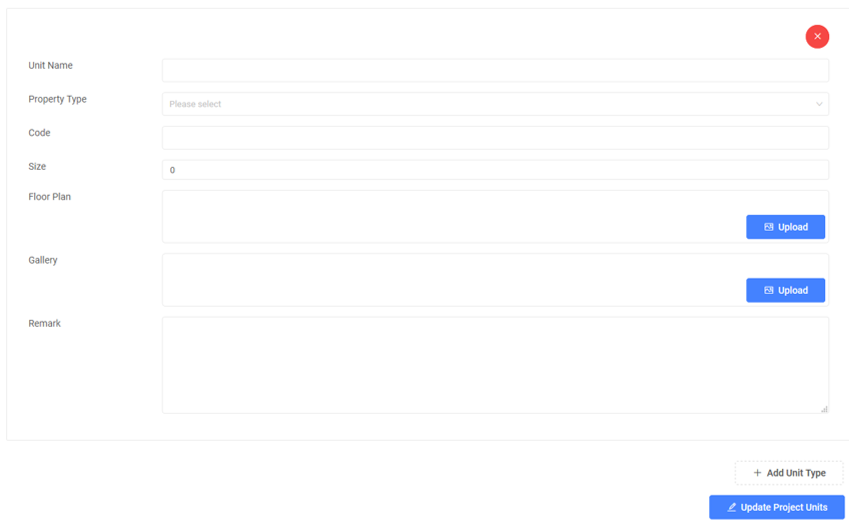 Unit name
Property type
Unit code
Unit sizr
Floor plan image
Unit gallery
Remark
2.3.  Matrix view
Matrix view will display 2 tables divide by sales and construction point of view.
2.3.1 Sales table
         Table which display information of selling, price, minimum price, sale status and sale representative.
                      Manage units in project at once, e.g. assign 30 units to other sale representative, increase unit selling price 20%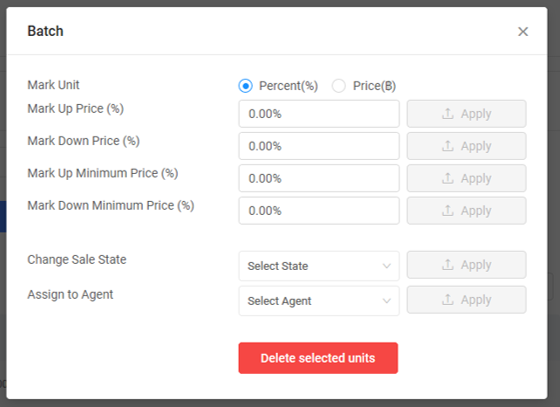 2.3.2 Construction table
         Table which display information of completion, managing defect.
                      Manage construction status, e.g. mark defect to multiple units for constructor to fix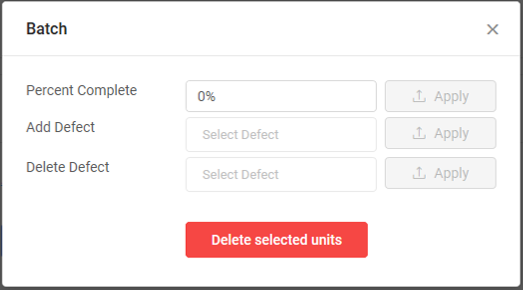 2.4.  Project navigation bar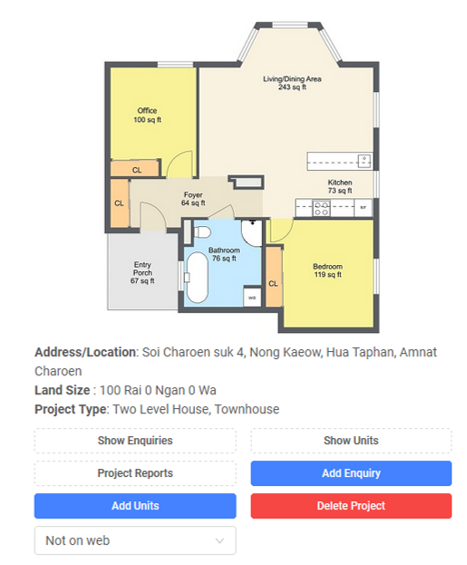 Navigator displays basic information of project with project action button.
2.4.1 Show enquiries
         Display interested customer with current status.

2.4.2 Show units
         Direct path to "Matrix view"
2.4.3 Project report
         Print all project information and unit status to report format. The unit able to filter with specific condition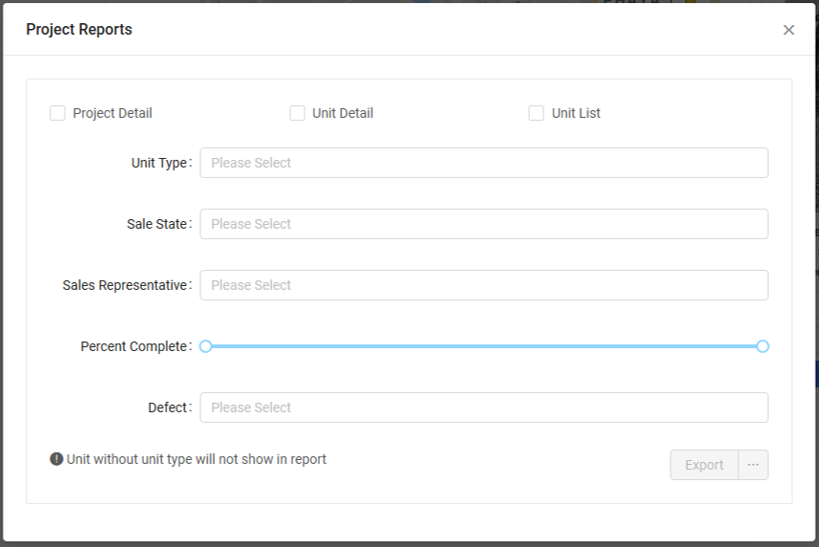 2.4.4 Add enquiry
         Add interested customer into system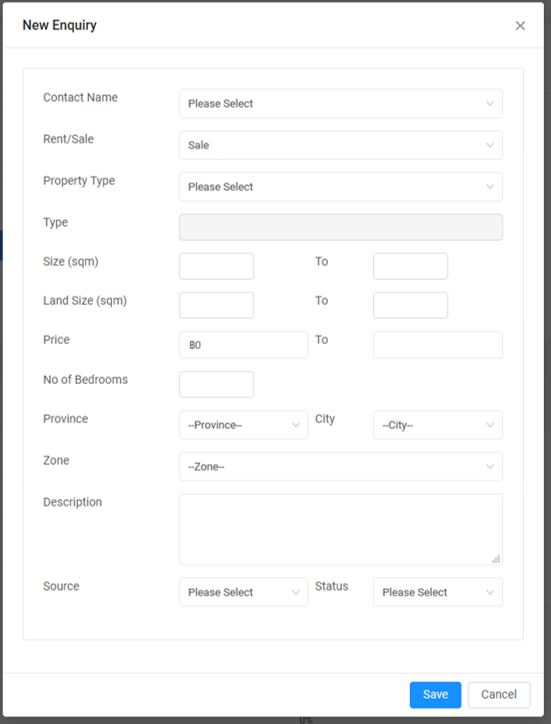 2.4.5 Add unit
         Add unit in project. This action able to add multiple units with running sequence number for same unit type in same floor. When create unit from this button all information of project and unit type will predefined to created unit instantly.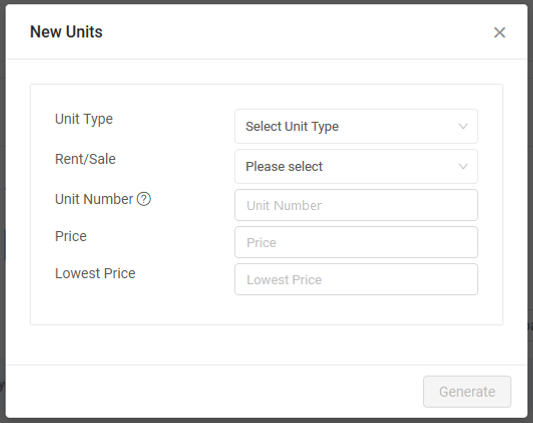 To create sequence of unit number uses dash and comma sign, e.g. Create room number 01 to 10, enter 1-10 in unit number field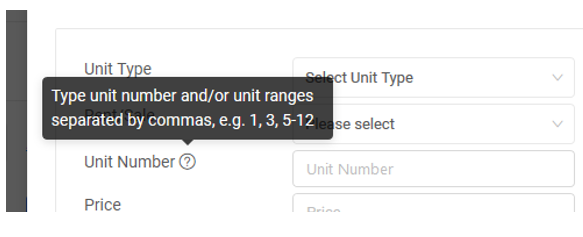 2.4.6 Delete project
2.4.7 Publishing status
         Select drop down to manage publishing status of project.

         When SAGA publish to SAGA Portal complete URL to Project will display
3.

 
Minor improvement
Add Interest calculate date – text field for memo purpose
SAGA is under constant development and next release is already in progress.
If you have suggestions or comments on improvements and additions to SAGA Property, please send us email at This email address is being protected from spambots. You need JavaScript enabled to view it.
Best Regards
SAGA Property Team