SAGA-Property version 2.40.2 has been released. You can see current version number of SAGA at the login page for your office.

V2.40.2
Many fixes and improvements have been added to make SAGA-Property more powerful and user friendly. Like always many of the improvements and additions are based on user requests.
It is very important for continuous improvements to receive as many suggestions and comments as possible on items that can be improved.
That will make the system better and more user friendly. Please continue to send us any ideas and improvement suggestions you have.
The highlights of changes in past releases
1. Redesign Property list page
    1.1 Quick search
    1.2 Advance search
    1.3 Search result
    1.4 Pagination
    1.5 Dynamic column
    1.6 Actions button
2. Property quick view
3. Customizable list
    3.1 Customizable list
    3.2 Default property list
4. Project Detail
    4.1 Project description
    4.2 Project advertisement VDO
5. Contact permission
1.

   

Redesign Property list page
     Improve searching property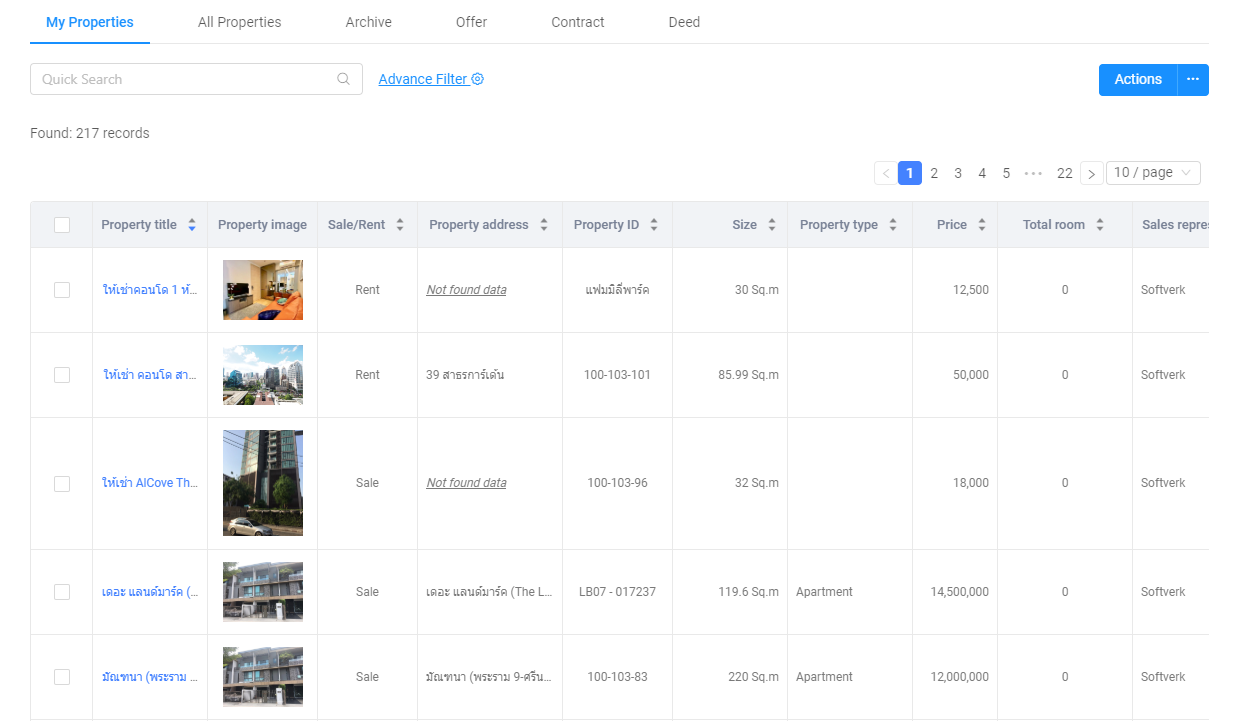 Property list will separate into 6 tabs
My Properties and All Properties to split take care property by agent. All property will display to sale agent role when "Agent isolation" mode is turn off, but always display if login as "Admin" role
Offer, Contract and Deed tab display property with selected document 
1.1 Quick search
      Input field for find crucial keyword from property

Quick search view find keyword from certain property information
Property title
Property address
Property ID
Property project
1.2 Advance search
     System able to filter properties base on assigned condition from Advance search filter. Quick search will only search from Advance search filter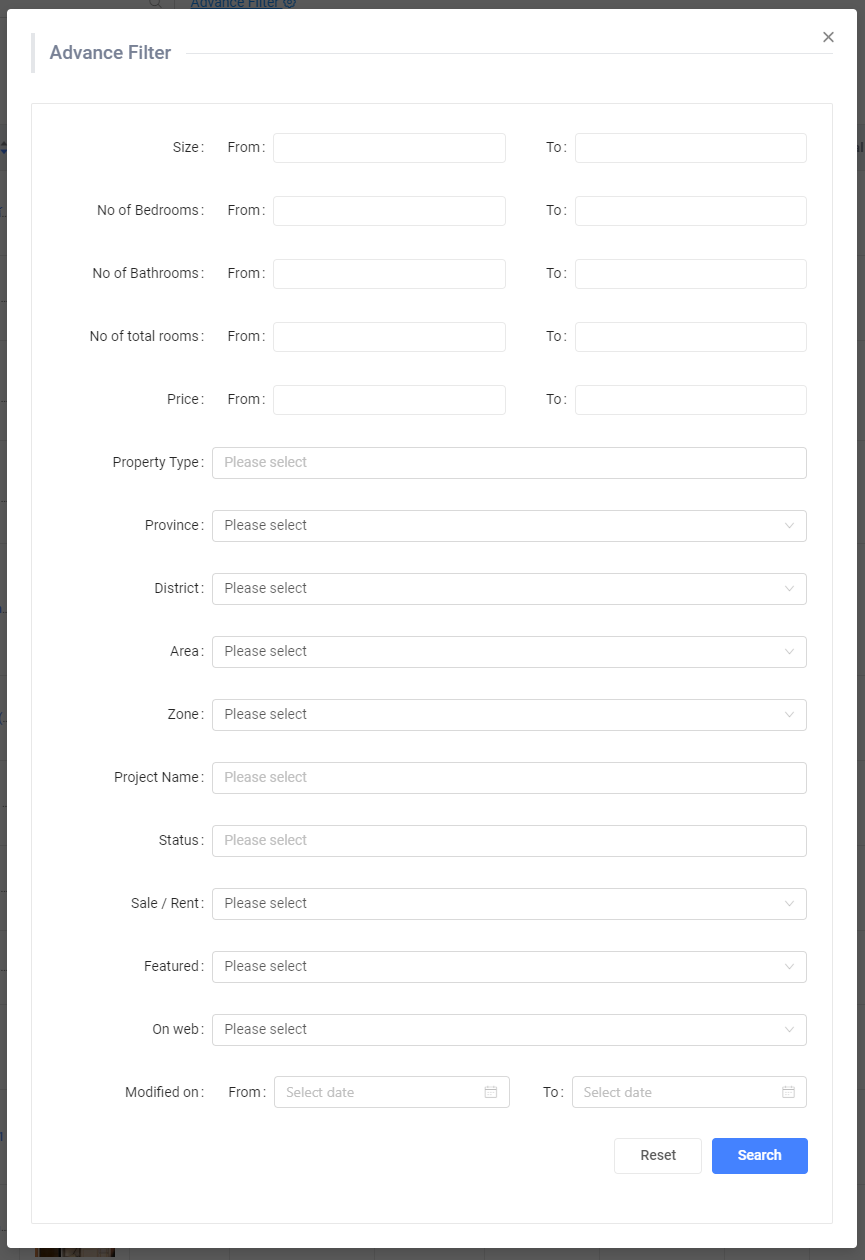 When filter list from Advance search SAGA will not filter from empty field. To clear Advance search filter, click "Reset" button.
1.3 Search result
      The number will display total number of properties display in table.

1.4 Pagination
      Properties will show specific number in each page. Pagination will help to navigate to every property in the list.

 Item per page drop-down will change number of displayed records to fit screen size. This drop-down will automatically save to the machine so no need to re-select every time.
1.5 Dynamic column
      Property list table able to sort by selected column by click to column header to sort ascending or descending.

 1.6 Action button
      Property list able to manage multiple properties in same time.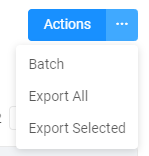 1.6.1 Batch
         Batch process will available when at lease 1 property has selected. To change properties information able to select from drop-down at once.
Assigned sale representative
Property status
Property source
Publishing status
Delete properties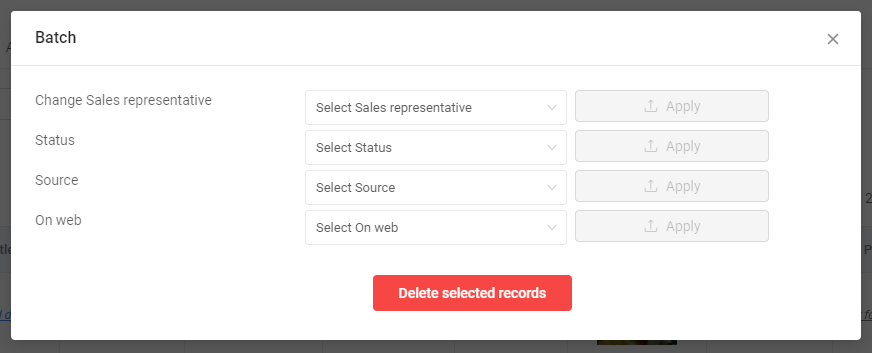 1.6.2 Export
          Allow agent to export property information to spreadsheet format. To export all SAGA will generate spreadsheet file contain all properties with current filtering in vice versa export selected will generate spreadsheet file only selected records.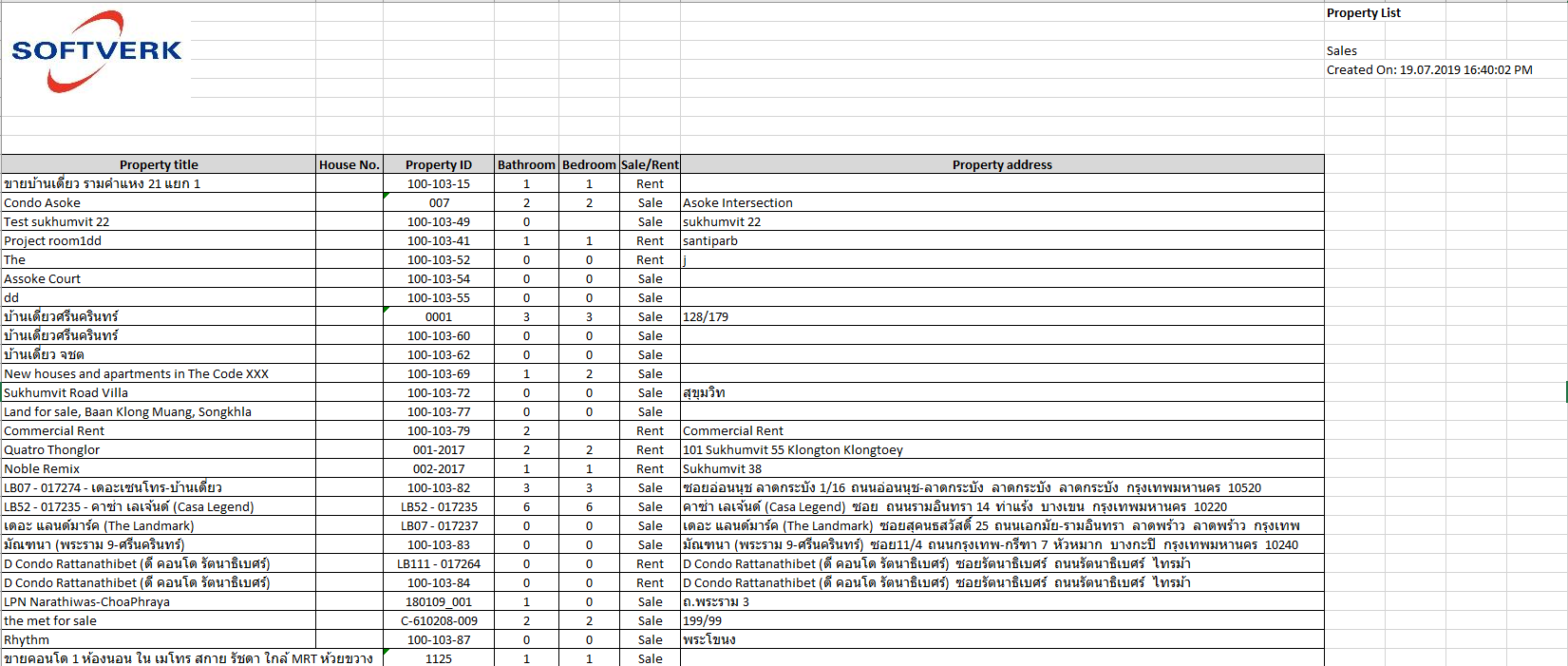 2.

   

Property quick view
     Briefly detail of property can be display in property list page instead of access property detail directly.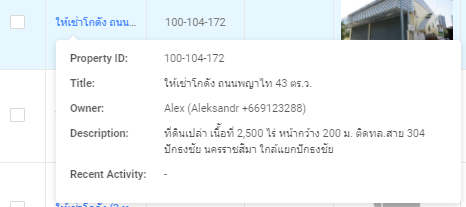 Quick view modal will display
Property ID
Title
Owner
Description
Recent activity
3.

   

Customizable list
     Property list now able to customize match with usage.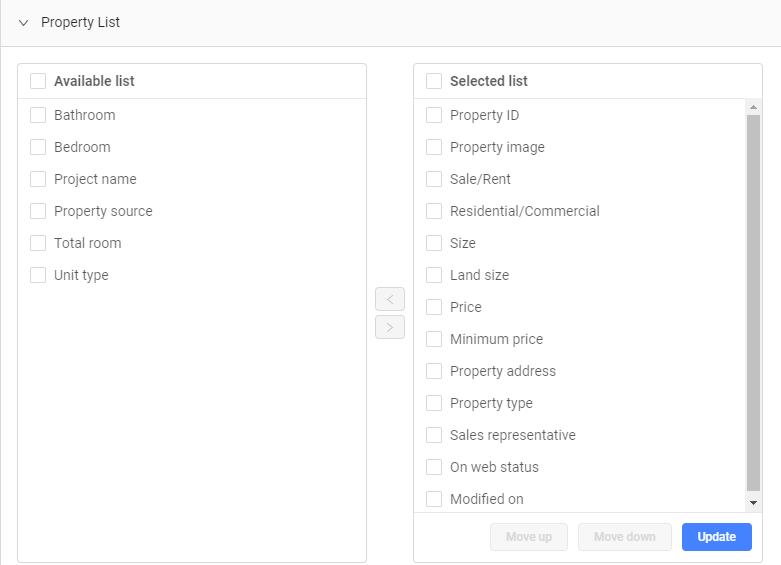 3.1 Customize column
      The customize column will save to each login user in setting page. To display column is move column name from "available list" to "Selected list" by mark the column and click right arrow. Multiple select is doable. On the other hand, to remove display, select column from "Selected list" and move to "Available list".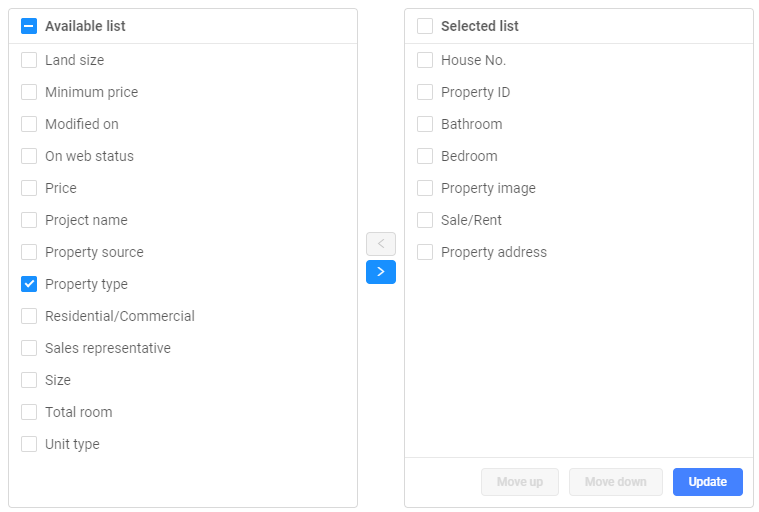 To rearrange order of column, using Move up/down button for order sequence of column. Move up/down only allow of selected list. Available list always ordering by alphabet.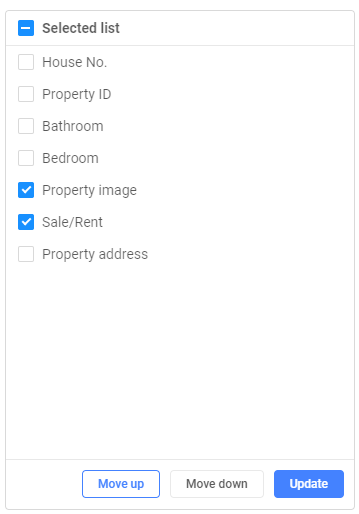 3.2 Default property list
      Default list will automatically display when access property list page for making most effective way of accessing information.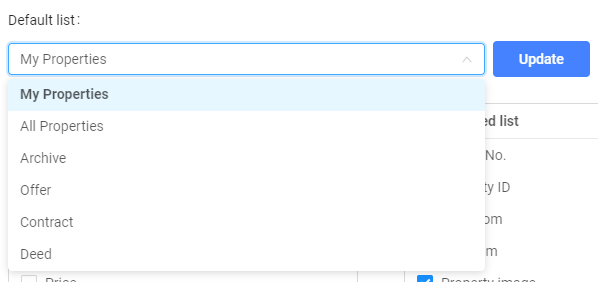 4.

   

Project Detail
     Some feature has updated to Project detail page
4.1 Project description
      Project description field changed to Text editor field. The adjustment in Text editor will upload to SAGA Portal when the project set as published.
      Also note that some style might overwritten by SAGA Portal design, e.g. font color, font size. For consistency purpose.

4.2 Project advertisement VDO
      Add Project detail to promote the project with advertisement VDO from YouTube. The VDO will publish to SAGA Portal when the project set as published.

5.

   

Contact permissiont
     Feature for prohibited the user access to contact list including Export contact list, Verify property owner, Review document history and Check property transaction. 

Admin can set specific user permission restraints. Once user allowing has lifted user can't access feature mentioned above.
SAGA is under constant development and next release is already in progress.
If you have suggestions or comments on improvement and additions to SAGA Property, Please send us email at softverk.co.th
Best Regards,
SAGA Property Team