SAGA-Property version 2.50.0 has been released. You can see current version number of SAGA at the login page for your office.

v2.50.0
Many fixes and improvements have been added to make SAGA-Property more powerful and user friendly. Like always many of the improvements and additions are based on user requests.
It is very important for continous improvements to receive as many suggestions and comments as possible on items that can be improved.
That will make the system better and more user friendly. Please continue to send us any ideas and improvement suggestions you have.
The highlights of changes in past releases:
1.       Redesign Property detail page
1.1.  Property detail
1.2.  Description
1.3.  Pictures/Files
1.4.  Document
1.5.  Property owner
1.6.  Activites log
1.7.  History
2.       Property publishing status. 2
1.

 
Redesign Property detail page
Improve property information displaying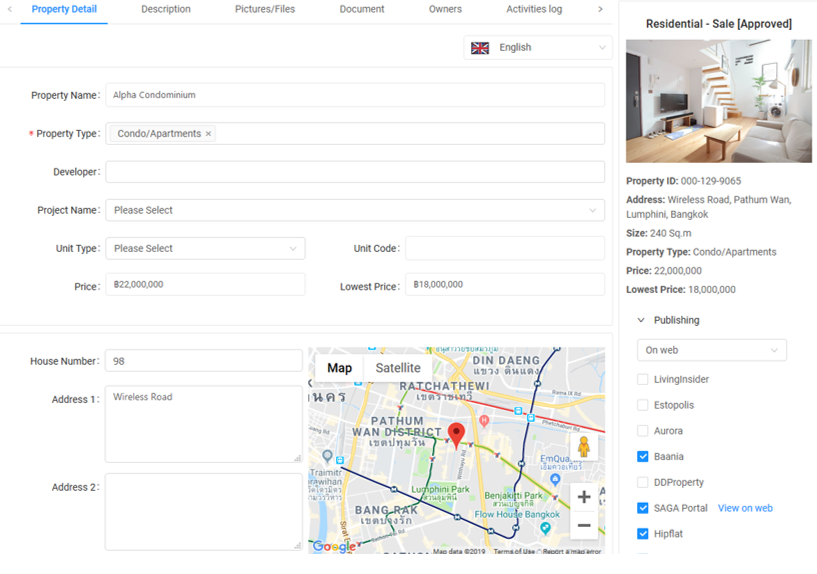 Property de will separate into 7 tabs
1.1.  Property detail
Display general information of property
1.1.1 Multiple language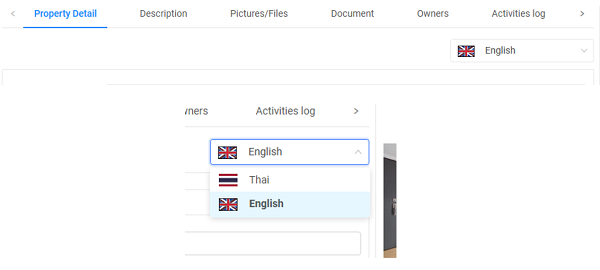 Property information keeps separate language depend on language setting
1.1.2 Property type
Property type allow to define multiple types to property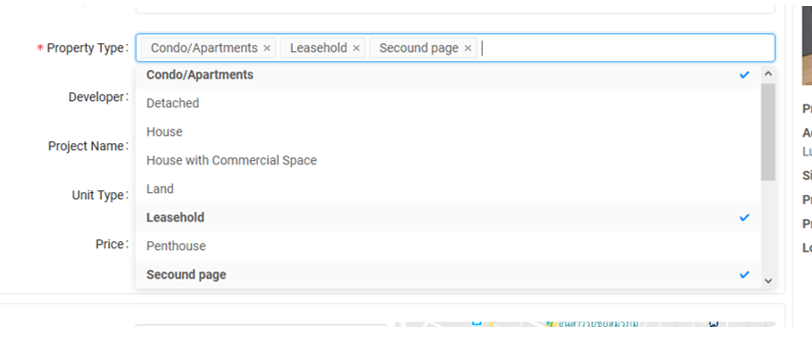 1.1.3 Location finder
After enter property address system will help find location on the map, location pin able to adjust.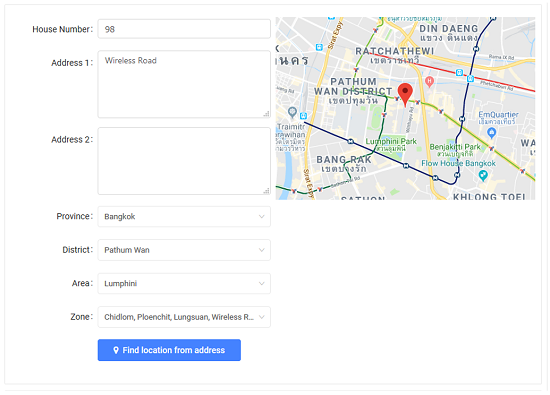 1.1.4 Thai measurement converter
System will assist to convert between Thai land size measurement and Metric measurement

1.1.5 Total room summary
Total rooms will auto calculate from living room and bedroom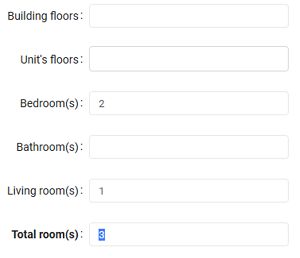 1.1.6 Lead list
Submit lead customer to property for future action, e.g. Open house notice

1.1.7 Publishing checkbox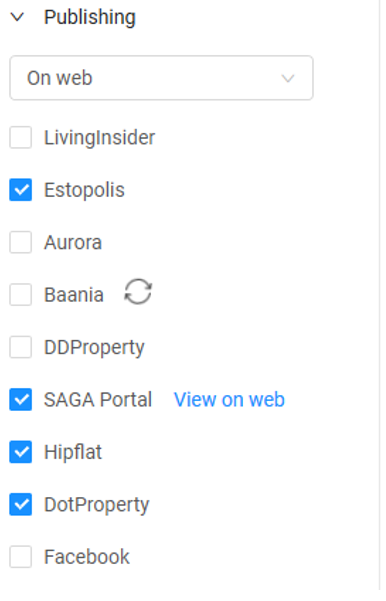 Publishing changed to real-time result
1.2.  Description
Store property full detail for publishing, multiple language store separately in language flag dropdown.
Description page will divide into 3 section
Description for report, every report will pull property description from this text field
Description for Portal, every Portal will post property description from this text field
Advertisement, for internal advertisement description purpose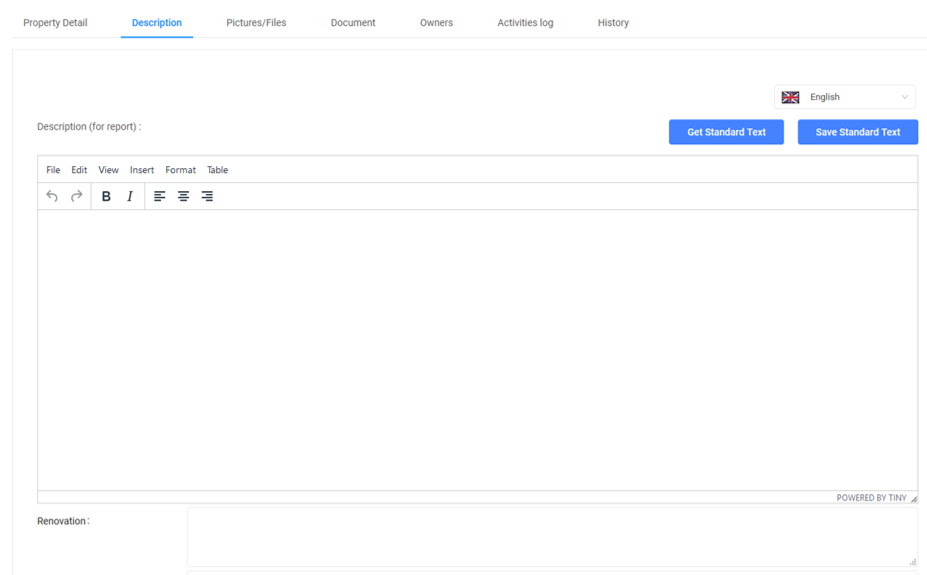 1.2.1 Open house description
In case property owner has open house event date/time able to enter and will appear in SAGA calendar

1.3.  Pictures/Files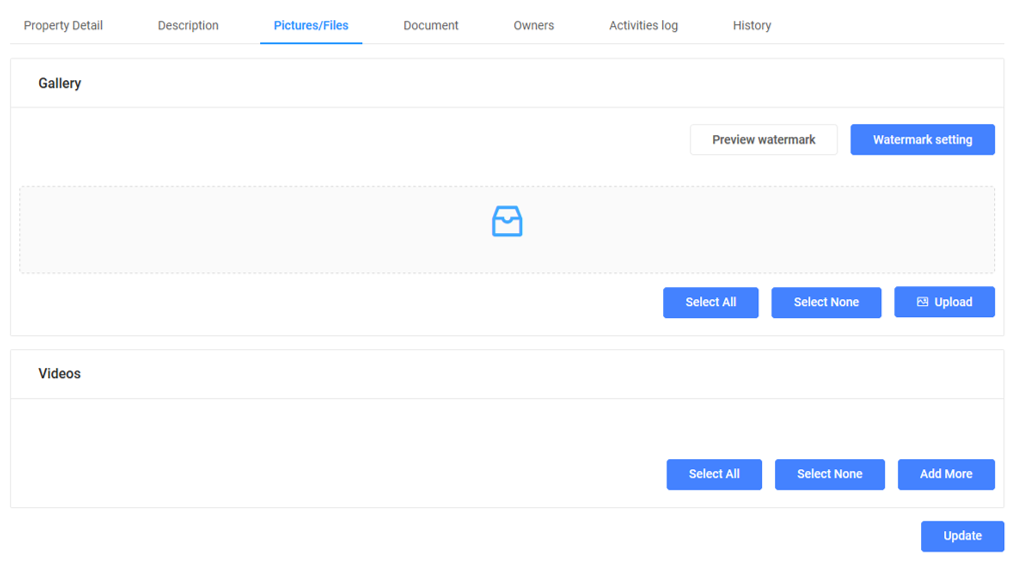 1.3.1 Image gallery
Stored property image in this tab will publish to Portal, the property image will help attract customer who interest in property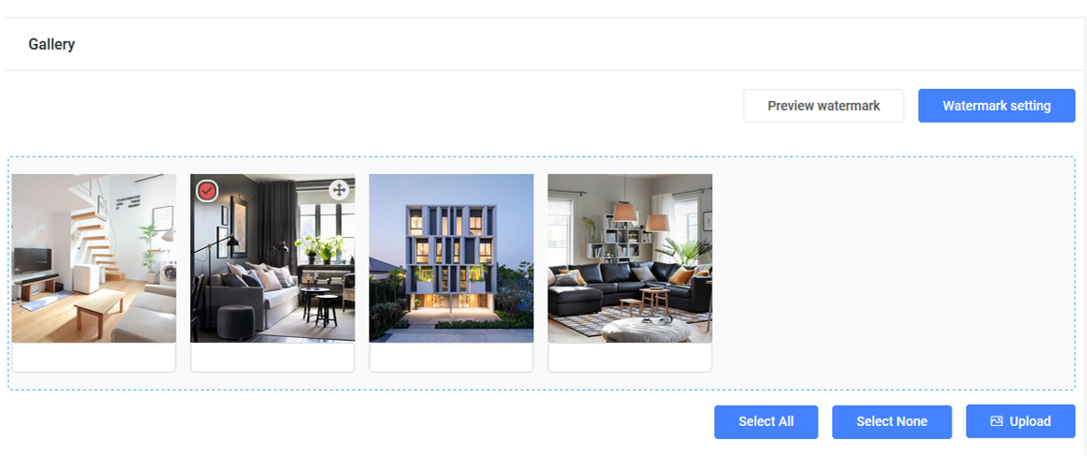 First image will set as property main image, User able to re-sequence image order by dragging cross icon at top right of image while point mouse at image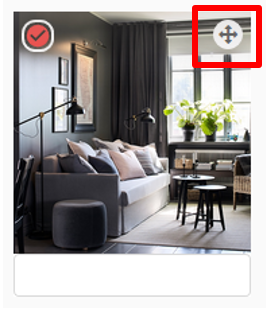 To rotate image(s) please select the select by click red check box at top left of image while point mouse at image after selected rotate button will appear at bottom of gallery section

By clicking rotate button image will rotate 90 degrees clockwise or counter clockwise
1.3.2 Property video
To store property advertisement video for publishing SAGA will help you keep property advertisement YouTube video in this section

1.4.  Document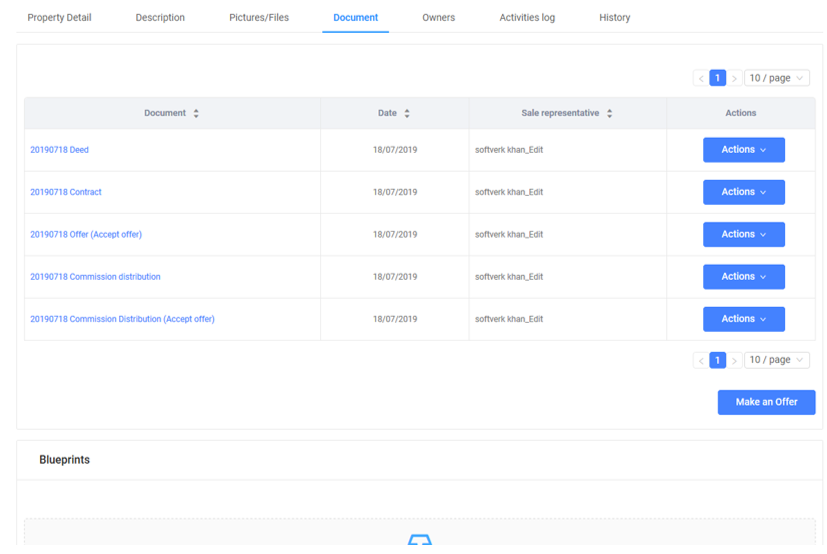 Store every documents related to property, Offer, Contract, Deed, Blueprint, etc.
1.5.  Property owner
Property list table able to sort by selected column by click to column header to sort ascending or descending.

Store property owner information in this tab, information will using from contact information.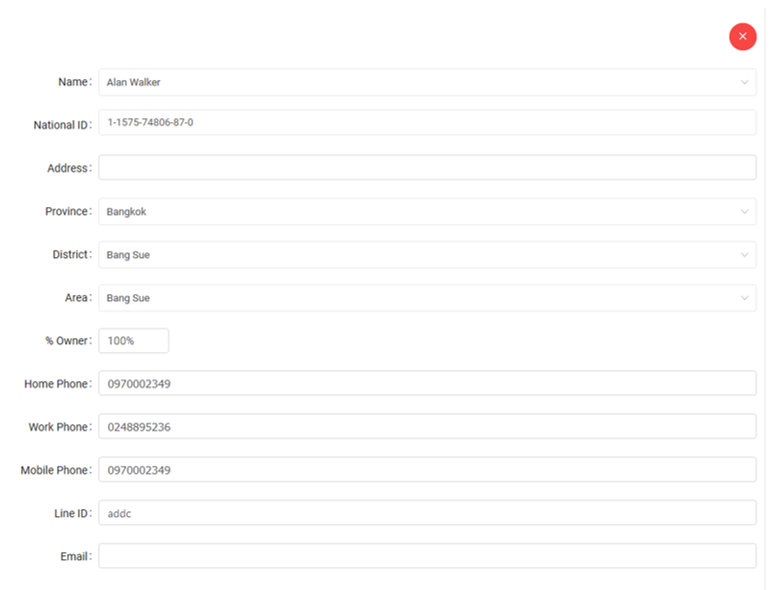 When any contact set as property owner, the property will assigned to "Related property" in contact detail as well.
1.6.  Activities log

Keep track of all importance events of property, all event will display in SAGA Calendar to help sale agent organize day to day activities.
1.7.  History
List of changing record, user allow to restore previous version of property information and investigate changed history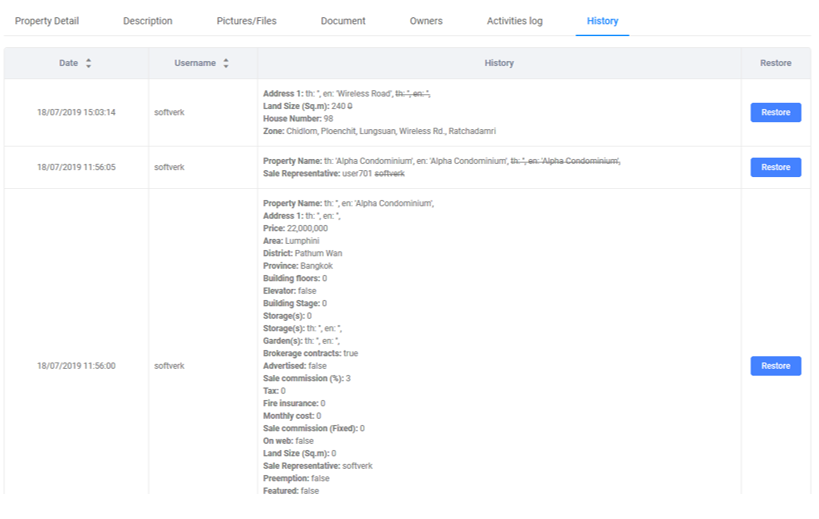 2.

 
Project publishing status
Display publishing status of project when project has updated on Portal SAGA will display URL to access project detail page on Portal directly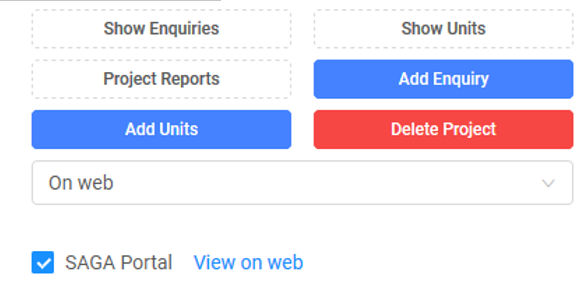 3.

 
Quick view switch
Admin able to enable or disable quick view function, for limit visibility to property.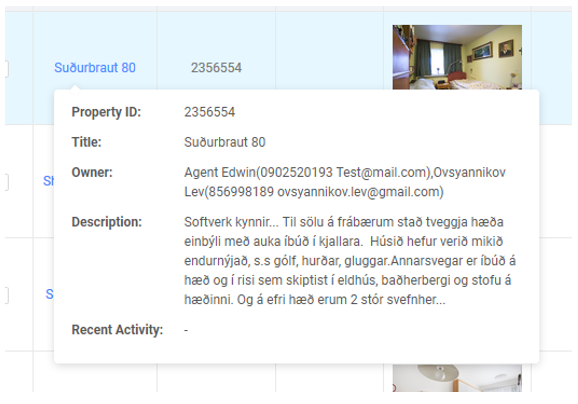 To setting quick view modal appearance please go to office setting page and check/uncheck quick view function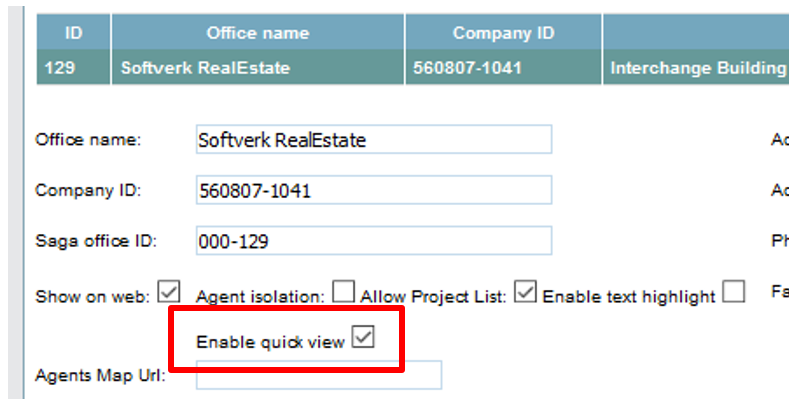 4.

 
Text highlight switch
Admin able to allow text highlight in list page to prevent fraud behavior. When disable text highlight these table will unable to highlight for copy.
Property list

Contact list

Enquiry list
Lead list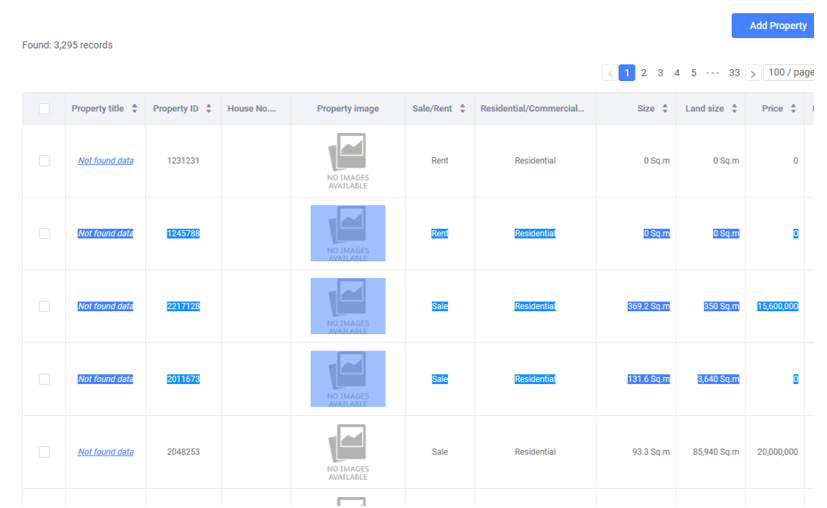 5.

 
Text editor improvement
New text editor supports more text adjustment function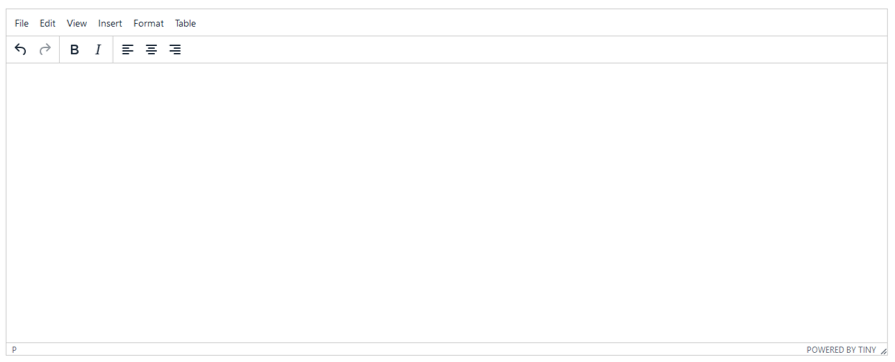 SAGA is under constant development and next release is already in progress.
If you have suggestions or comments on improvements and additions to SAGA Property, please send us email at This email address is being protected from spambots. You need JavaScript enabled to view it.
Best Regards
SAGA Property Team